Wellness Resources:
Event Information
Take Back The Night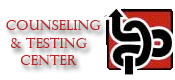 Date:
Thursday, March 28th, 2013 - Thursday, March 28th, 2013
Location:
The Justice Center
Event URL:
http://www.wku.edu/heretohelp
You must attend this event 1 time before completing this event.
Description:
Take Back the Night
6pm
This event is a culmination of events for Sexual Assault Awareness Month.  Help us to take back the streets of Bowling Green by showing support for victim survivors of sexual violence and showing perpetrators we will not tolerate this violence!!! This is a great opportunity to show your support by coming to march/vigil.
THIS EVENT IS BROUGHT TO YOU BY: WKU COUNSELING & TESTING SERVICES