Wellness Resources:
Event Information
College Reading Success Book Club and Workshop Series: Cornell Notes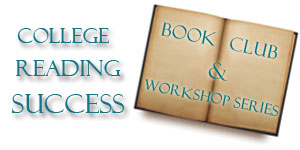 Date:
Monday, February 4th, 2013 - Monday, February 4th, 2013
Location:
Tate Page Hall 401
Event URL:
http://www.wku.edu/getready/
You must attend this event 1 time before completing this event.
Description:
Cornell Notes
Introduce Book Club using Divergent by Veronica Roth
Time: 3-4pm
Looking for an effective note-taking strategy? This strategy works while reading or during a lecture.
Books will be provided!!
A ticket will be issued at each session for the grand prize drawing of an iPad Mini!!
PLEASE EMAIL Kristy Cartwright or Jeremy Logsdon to reserve a spot or ask questions!