Wellness Resources:
Event Information
Muscle of the Month: Stretching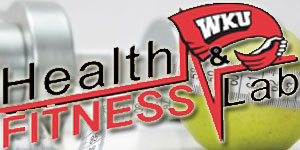 Date:
Wednesday, May 1st, 2013 - Friday, May 3rd, 2013
Location:
Preston Fitness Center
Event URL:
http://www.wku.edu/healthfitnesslab/
You must attend this event 1 time before completing this event.
Description:
STRETCHING CHALLENGE
Learn how to perform three stretching exercises by participating in this month's challenge. The male and female who accumulate the most days of participation at the end of the month, plus two raffle winners will win Wal-Mart gift cards!
Each participant will complete three different stretching exercises:
-Posterior Stretching Machine (Hamstrings)
-Chest Stretch on an Exercise Ball
-Foam Roll the IT-Band
Notify a FC Attendant before participating.
If you are new to these stretches, ask a FC Attendant to demonstrate before participating.
Perform each stretch for the designated amount of time before moving to the next stretch.
To receive WellU credit, you will only have to participate in the activity ONE time in May. NOTE that there are 3 days that you can participate!