Wellness Resources:
Event Information
ORAC: Mountain Biking- Lock 4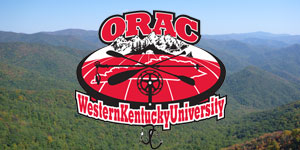 Date:
Saturday, March 30th, 2013 - Saturday, March 30th, 2013
Location:
Lock 4, TN
Event URL:
http://www.wku.edu/orac/
You must attend this event 1 time before completing this event.
Description:
Mountain Biking Lock 4
Cost: $15 WKU Student $25 Guest
Get ready to hit the trail! Spend the day mountain biking in Tennessee. We will spend the day riding the awesome trails at Lock4! No mountain bike experience is required. Bike and helmet are included through ORAC.
To sign up, stop by ORAC in the Preston Center.