Wellness Resources:
Event Information
Fitness Center Orientation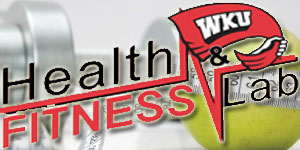 Location:
Preston Center Fitness Center
Event URL:
http://www.wku.edu/healthfitnesslab/exerciseprescriptionservices.php
You must attend this event 1 time before completing this event.
Description:
Cost: FREE
Sign up @ the Fitness Center Desk. Appointments are done on the exact hour or you may schedulae an appointment in advance.
The orientation consists of a 45 minute long introduction to cardio and strength training equipment in the Fitness Center. It provides you with a demonstration how to use equipment safely and effectively. You will receive a general strength training program and a tracking sheet.
WellU credit will be uploaded weekly
Note: documents in Quicktime Movie format [MOV] require Apple Quicktime,
download quicktime.