Calendar
---
Education & Community - Social Justice Salons
Date:

Tuesday, February 19th, 2019

Time:

4:00pm - 5:00pm

Location:

DSU 2123

Completion:

Must attend event 1 time(s) to receive credit.
Description: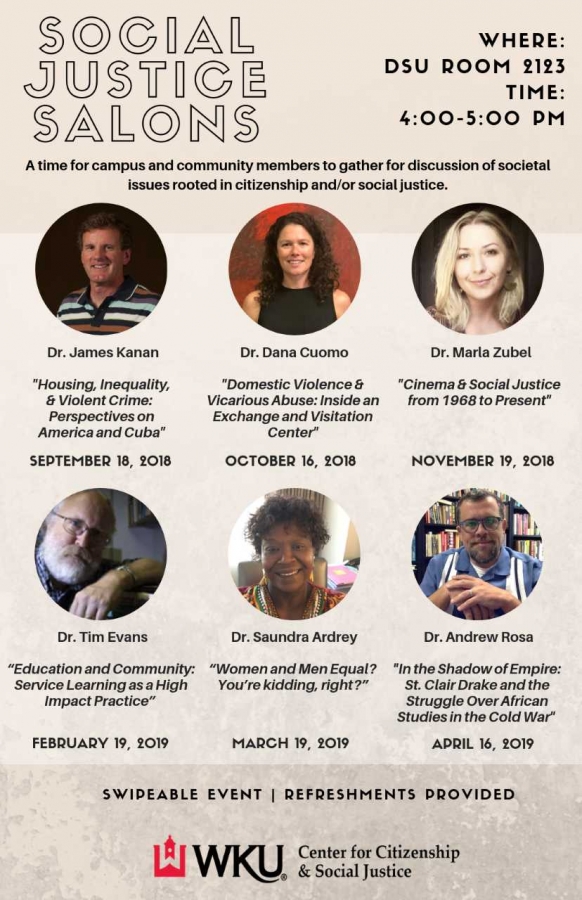 Date: Tuesday, February 19th
Time: 4:00 - 5:00 p.m.
Location: DSU 2123
Education and Community: Service Learrning as a High Impact Practice
Presented by Dr. Tim Evans
Social Justice Salons - A time for campus and community members to gather for discussion of societal issues rooted in citizenship and/or social justice.
Bring your WKU ID to swipe for WellU credit.
---
Some of the links on this page may require additional software to view.