Wellness Resources:
Event Information
e-Toke Assessment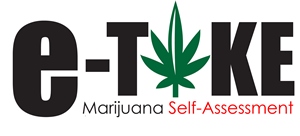 Location:
Online
Event URL:
http://www.wku.edu/hep/e-toke.php
You must attend this event 1 time before completing this event.
Description:
E-Toke Assessment
The e-TOKE is an interactive web survey that is a brief marijuana-specific assessment and feedback tool. It provides students insight into marijuana use using personalized information about their behaviors and risk factors. The assessment takes about 10 minutes and is self-guided making it quick, confidential, and flexible to the student's free time and location. The link to access the program is: https://interwork.sdsu.edu/echeckup/usa/mj/coll/?id=WKU&hfs=true
In order to receive credit for taking the e-TOKE, students will need to complete the entire assessment, review the feedback (by clicking on all the tabs), they will need to then go to the last tab (resources and click the check for verification of completion).

Risk assessments aren't just for
users or heavy users! eChug/eToke details the costs of even casual
alcohol/marijuana use on your mental, financial, and educational self. If you
are not a user of either substance it also offers information on myths/facts,
potential family history risk, and actual usage rates among your peers. The
self-assessments provide a comprehensive view on the ways these substances may
affect your life, and offer personalized feedback on ways to make improvements.
Find out where you stand today and take both the eChug and eToke!